Nelson County Health System believes in the worth of every individual and that each is unique with their own particular strengths and needs. We believe that the quality of life for every human being is dependent upon the person's physical, social, mental, emotional, and spiritual well being.
NCHS Care Center is a 39 bed Skilled Nursing Facility, licensed/certified under Medicare and Medicaid, providing care under the direction of our Medical Director Dr. Berg, Dr. Martinson and Darlene Kelly, ARNP.

Our qualified staff, consisting of Registered Nurses, Licensed Practical Nurses, Certified Medication Aides, and Certified Nursing Assistants, work cooperatively with physical therapy, occupational therapy, speech therapy, social services, dietary, and activity personnel to provide individualized personal care to each resident's physical, mental, and psychosocial needs.
In 2019, NCHS Care Center became MUSIC & MEMORY® certified so we can work with residents to create a powerful personalized music program.  This program has many therapeutic benefits such as giving pleasure to those with dementia, increases cooperation and attention while reducing resistance to care, reduces agitation and much more!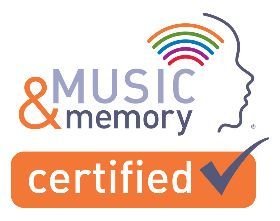 Services Offered:
24 hour Skilled Nursing Care
Private and Semi-Private Rooms
Local Physician Visits
On site Laboratory Services
Physical Therapy
Whirlpool Baths
Hospice Service
Wound Care
Worship Services
Bible Study
Scheduled Activity Programming
Consultant Licensed Social Worker
Consultant Registered Dietitian
Consultant Psychiatric
Barber and Beauty Shop
Occupational Therapy
Speech Therapy
For questions about our services, admissions, or for a tour, please contact:
Pam Ryba-Varnson, LBSW
Monday - Friday,
8:00 am - 4:30 pm
701.322.4328
coien@gondtc.com